AKADEMIYA2063 AND THE GLOBAL CENTER ON ADAPTATION LAUNCH PHASE II OF THE CLIMATE ADAPTATION SUPPORT PROGRAM (CASP) IN DAKAR, SENEGAL
By Layih Butake
22/11/2022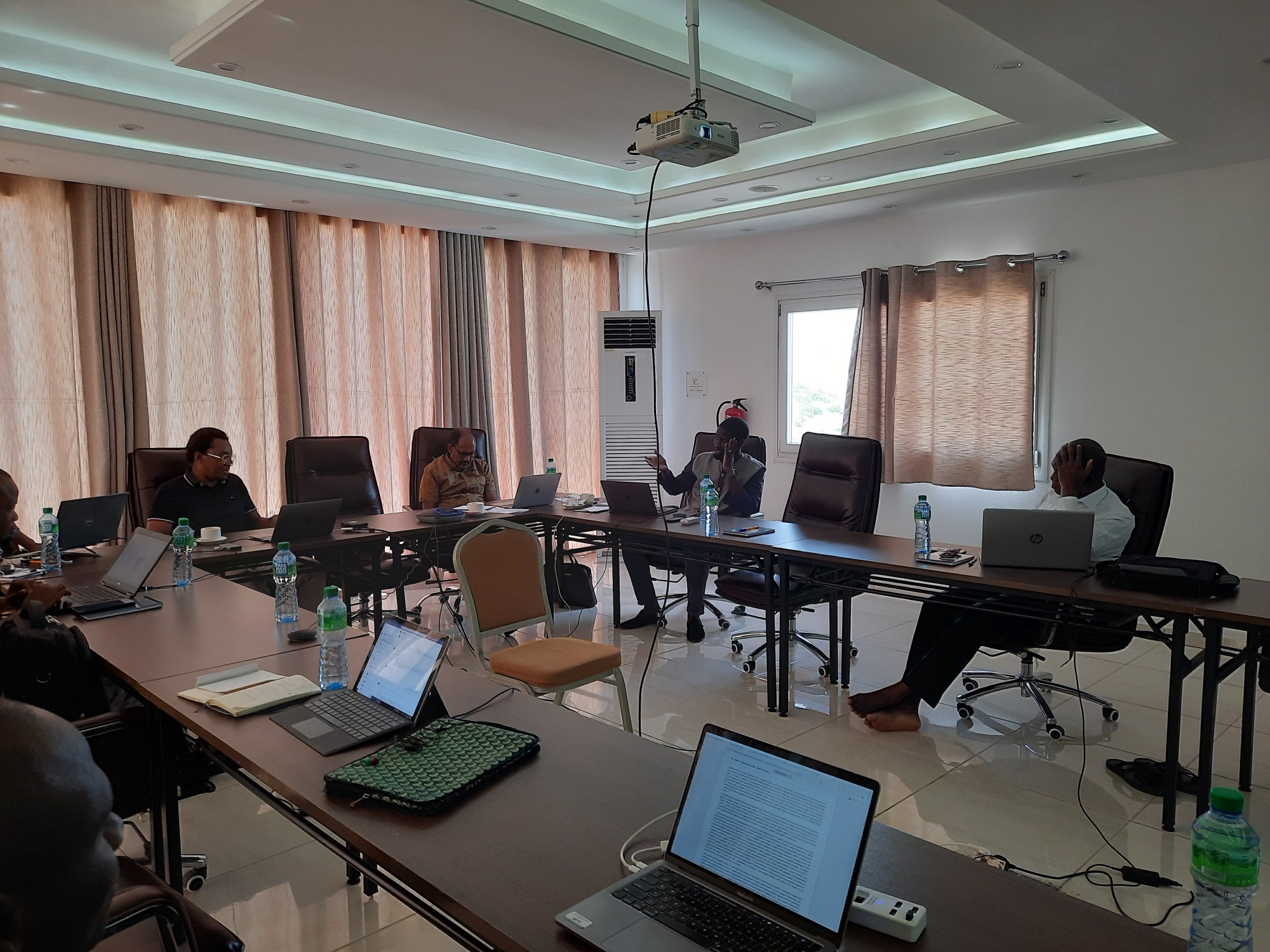 As of May 2022, 45 African countries had submitted updated versions of their Nationally Determined Contributions (NDCs), underscoring the continent's commitment to global climate action in response to the climate crisis and in accordance with the Paris Agreement. This progress further highlights efforts by individual countries to reduce national greenhouse gas emissions and adapt to the impacts of climate change while laying the groundwork for long-term approaches to tackling the climate crisis. The Africa Adaptation Acceleration Program (AAAP), led by the Global Center on Adaptation (GCA) and the African Development Bank (AfDB), aims to mobilize $25 billion to scale up and accelerate climate change adaptation actions across Africa. AKADEMIYA2063 is supporting the GCA and AfDB with mainstreaming climate risk and adaptation initiatives in decision models and budget allocation by providing technical assistance to inform and facilitate the effective implementation of National Adaptation Plans (NAPs) in selected African countries. AKADEMIYA2063's expertise is delivered in the context of the Climate Adaptation Support Program (CASP).
Following the successful completion of Phase I of CASP, which focused on identifying adaptation pathways and related policy options for Kenya and Mali, AKADEMIYA2063 and GCA hosted a three-day clinic from November 1-3, 2022 in Dakar, Senegal, to support the implementation of Phase II of CASP. This second phase will evaluate the adaptation plans of four (4) African countries: the Democratic Republic of the Congo (DRC), Ethiopia, Nigeria, and Senegal and develop adaptation pathways for Nigeria and Senegal. Also, to guide context-specific adaptation actions, a micro-region climate risk map for West Africa at the subnational level will be developed. The activities would inform the design of agriculture adaptation programs and add valuable content to GCA's Adaptation Knowledge Exchange.
The clinic, which brought together experts from AKADEMIYA2063 and GCA, was intended to familiarize local experts from the AGRODEP consortium with CASP's various building blocks: adaptation policy mapping, climate risk analysis, Computable General Equilibrium and micro-simulation models and adaptation scenario planning. Moderated by Dr. Getaw Tadesse of AKADEMIYA2063 and Dr. Fleur Wouterse of GCA, the agenda featured a series of presentations, including Adaptation research and data visualization by Dr. Fleur Wouterse, Modeling adaptation pathways: Impact of climate change on crop yields: An empirical review and Simulation of the impact of climate change on income growth and income distribution by Dr. Ismael Fofana, Adaptation policy review and mapping by Dr. Getaw Tadesse, and Developing a climate risk micro-region typology by Dr. Racine Ly. For more information about CASP at AKADEMIYA2063, contact Dr. Getaw Tadasse (gtadesse@akademiya2063.org).
Layih Butake is the Director of Communication and Outreach at AKADEMIYA2063.