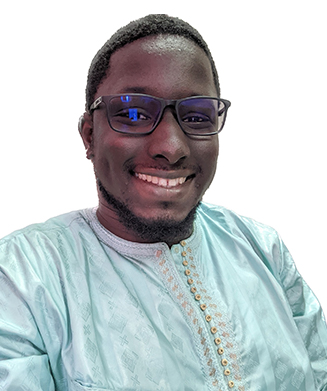 Alassane Ndoye is AKADEMIYA2063's Web Developer. He has extensive knowledge of software design, development, and testing. He graduated from Dakar's Ecole Superieure Polytechnique, an Engineering School in Senegal and has a background in computer science.
He began teaching himself how to code in late 2016 with C Language but later he switched to web development in 2017 before attending Ecole Superieure Polytechnique in 2018 to pursue an engineering degree in computer science.
Meanwhile, he did two 12-week internships in MLH Fellowship program. After his internships, he did freelance jobs for various clients before joining SOLID Afrique, a company based in Dakar, Senegal. He has been getting more experience in web development and modern technologies for more than 4 years now.