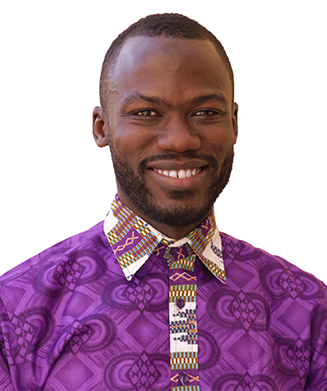 Cheikh Tourad Traoré is a Communications Coordinator at AKADEMIYA2063. He supports AKADEMIYA2063's communications work in implementing its development strategy, publication processes, event management and online presence.
Cheikh graduated from Senegal's Gaston Berger University, and the Higher Institute of Management in Dakar. He holds a Master's degree in Literatures and Civilizations of the English-Speaking World, a first year MBA Certificate in Communications, Creativity and Event Planning, and an Associate Degree in Political Science.
His experience includes years of volunteering in Digital Communications with Solidarity for Social Development, an NGO based in Lyon (France) and operating in Guinea, and also held the position of Research Assistant at AmSHER's project to end gender-based violence in Senegal. He regularly contributes to many online media work in Senegal, and particularly covers activities by the alumni of the Israel's Agency for International Development Cooperation (Mashav) to which he belongs.
Prior to joining AKADEMIYA2063, he was the Communications Assistant for IFPRI's West and Central Africa Office. He developed a strong experience in communicating for a policy-oriented research institution: conveying research outputs to diverse audiences, editing website content, collecting, and sharing usage statistics of various online platforms. Cheikh is pursuing an MBA in Political Science, specialising in State and Non-State actors' collaboration for Africa's development.